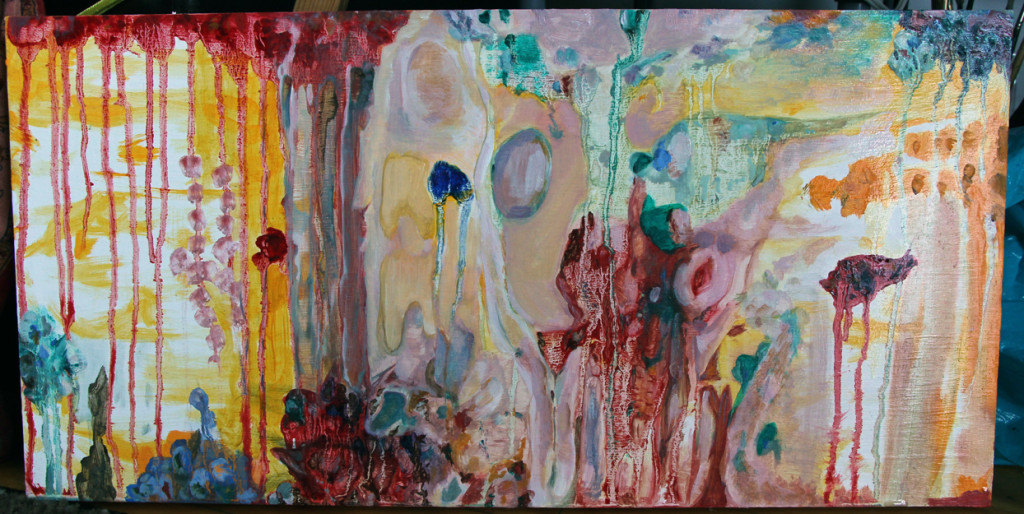 I worked on this painting (oil on wood) throughout January-February. It still needs glazing & the current version is a little more developed in one or two places on the left side.
Painting entrances me and relocates my thought-work; my moods and rumination, what I'm reading or eating, feed into my painting. Sometimes I prompt myself to 'melt' or 'break open' a certain space, or to juxtapose the big and little things that share space at different scales.
As with lots of my painting, I eventually plan to work with the camera and soundtracks to make them even more so into explorable spaces.